FAQ: The most frequently asked questions can be found here
What is the delivery time of my order?

The delivery times are very diverse … 1 day, max. 35 days. Through the following buttons you can see the expected delivery times in the country of your destination. We offer Track & Trace shipping methods, and via a track & trace code you can track your package easily from the beginning to the end of the shipping process.
More Information
Track your Parcel: PostNL
Track your Parcel: DPD Home
What are the shipping costs?
We use for the shipment of your order 3 shipping methods: PostNL – DPD Home – Budget
During the ordering process, you can indicate which option you choose.

For further information concerning the exact cost of shipping click on the button below
More Information
How can I order products?
In our new online store, you can order Dutch products easily.
Select a product and then click Add to cart. Top right you will see your cart, including total price, shipping, numbers and product details. Are you satisfied with your order? Then click on 'Checkout' The system of our Online Shop helps you step by step in the order process. In your mailbox, you will receive a variety of system and confirmation messages from us. It is possible that you will find these messages in inbox unwanted/junk. Do you nevertheless still have any questions, do not hesitate to contact us. Our customer service is ready for you and happy to help!
Create an Account;
Click "Create account" and in just a few simple steps you can create a customer account. We do not store your personal information. FoodFromHolland, however, uses this information to process your placed order.
Create Account
Customer Service
I see 'STG Mollie PAYMENTS' stand on my bank's statement, which is this?
The bill with the ascription "STG Mollie PAYMENTS" is from Foundation Mollie Payments.
What is Mollie? 100% safe payment by Mollie
Mollie is a collecting payment service provider (cpsp), with an extensive online checkout. "Mollie BV" on your bank statement? Have you encountered anywhere on the Internet Mollie? Mollie B.V. is a recognized company that provides internet-payments for third parties. If you make a payment into our 'Online Shop' the payment goes via Mollie, then Mollie will ensure that it safely reaches us, and we can start processing your order.

I miss a Dutch product! ... Can i add it to the online store?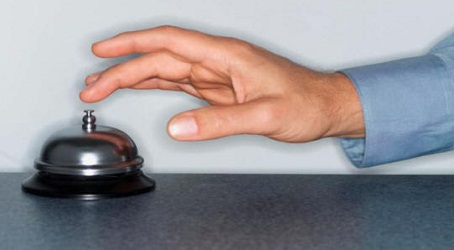 Yes, you can easily add missed Dutch products in the Online Store of FoodFromHolland. Through the 'Add a product' page, you can specify which or what Dutch product(s) you are missing in our Online Store. Describe your missing item(s) as clearly as possible, brand, quantity in packaging etc. Food From Holland will then assess whether the product meets certain minimum requirements, this mainly concerns the shipment of the product.
Add a Product
Can I cancel the placed and/or already paid order?
Yes, you can cancel your placed and/or all already paid order within 24 hours.
If you want to cancel click on contact below and select at 'subject' I would like to cancel my order…
If your order has already been handed over to PostNL, cancellation is no longer possible.
Contact
Can I return an item?
Yes, you can return receive goods from Food From Holland within 14 days.
If you want to return click on contact below and select at 'subject' I would like to return my order… Also, indicate why you want to return the products. Goods which have been opened, goods which are out of date and goods that are visibly damaged, unfortunately, we cannot take back the returned goods. (The administrative costs for returning sums: €0.99ct)
Contact
Is there a possibility that I can track the shipment?
Yes, via the shipping methods by PostNL & DPD Home you will receive a Track&Trace code. Click on de button below and you can track your package easy from beginning to the end of the shipping process. You avoid with this the always annoying 'Nobody's-Home-Note'
Track your Package: PostNL
Track your Package: DPD Home
What happens to my personal information?
Your personal details are not stored by us. Your data will only be used for processing the orders. Your details will be sent encrypted using SSL certificates.
My question is not in the list ...
Do you have a question, comment or tip?
Please contact the Customer Service of FoodFromHolland. We are happy to help!
Ask your question
© FoodFromHolland.eu – Faq